What's your story? – News from the blue ribbon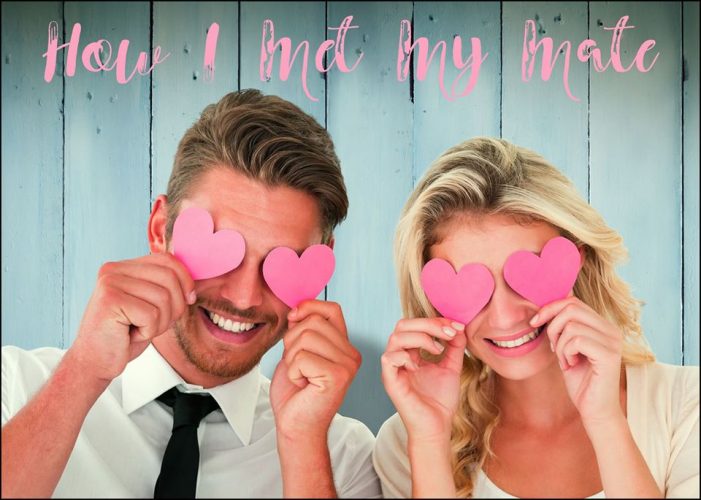 (Originally published Jan 31, 2013) A recent study asked this question of married people: If you could turn back time, would you remarry your spouse? One respondent said, "Yes, as long as I can move quickly through difficult areas. Another admitted: "No, I would run for the hills."
When I asked my husband, I didn't hesitate. "Of course I would marry you again, my dear." After 24 years of marriage, he has learned a thing or two.
I met Richard in 1987, when he dialed the wrong number. I am convinced that I was supposed to answer this call.
I had just moved to Rockwall after graduating from Lamar University, leaving my job at the college newspaper and local TV station behind. While searching for my dream job in journalism, I accepted a receptionist position at an executive suite rental office in downtown Dallas, answering phones for a handful of tenants who, for the most part, were never there.
For some reason our phone lines were crossed with the Dallas County Courthouse that day, and dozens of calls were mistakenly routed to my switchboard.
I probably shouldn't admit it, but I got restless and bored – so I decided to have fun putting the calls on hold and forcing them to listen to country music. Every now and then I would pick up the line and sing "All My Rowdy Friends Have Settled Down" by Hank Williams Jr., then put the callers back on hold without giving them a chance to speak. It didn't take long for them to hang up.
But not Richard. It lasted nearly 45 minutes. Now why would anyone do that?
Turns out it was so he could invite me over to dinner. (Apparently he was amazed that I knew the lyrics to every Bocephus song ever written, and that I was risking my job by singing "There's a tear in my beer" on the phone.) We exchanged phone numbers on the phone. house, talked for days end, and had a blind date with dinner and a dance two weeks later. (No, we didn't go to a honky-tonk, but we performed Randy Travis' "Forever and Ever, Amen" at our wedding.)
In honor of Valentine's Day, we asked local couples to share stories of how they met. Their true love stories will be featured in our special 'How I Met My Boyfriend' section in our February print edition, along with many more reader-submitted stories that will be shared online at www.BlueRibbonNews.com throughout. throughout the month of February.
By Dawn Redig, Editor / Editor-in-Chief, Blue Ribbon News.
---
FIND OUT ABOUT THE COUPLES WE HAVE PRESENTED OVER THE PAST YEAR:
How I met my mate 2021
How I met my companion 2020
How I met my companion 2019
How I met my companion 2018
How I met my companion 2017
How I met my partner 2016
How I met my companion 2015
How I met my partner 2014
---
Our

print edition

delivers free to approximately 15,500 homes and businesses throughout Rockwall County, Texas. Click on the picture to see.
To share your great news and events, send an email to [email protected]
Subscribe to our email newsletter here.
Advertising: 214-342-8000 or [email protected]
---
BRN Media is a full-service, multiplatform creative agency providing advertising and marketing, social media management, and website development services in Rockwall County and the Dallas area.