Senators Markey and Blumenthal, representing Castor, reintroduce legislation to protect children and teens from online manipulation and harm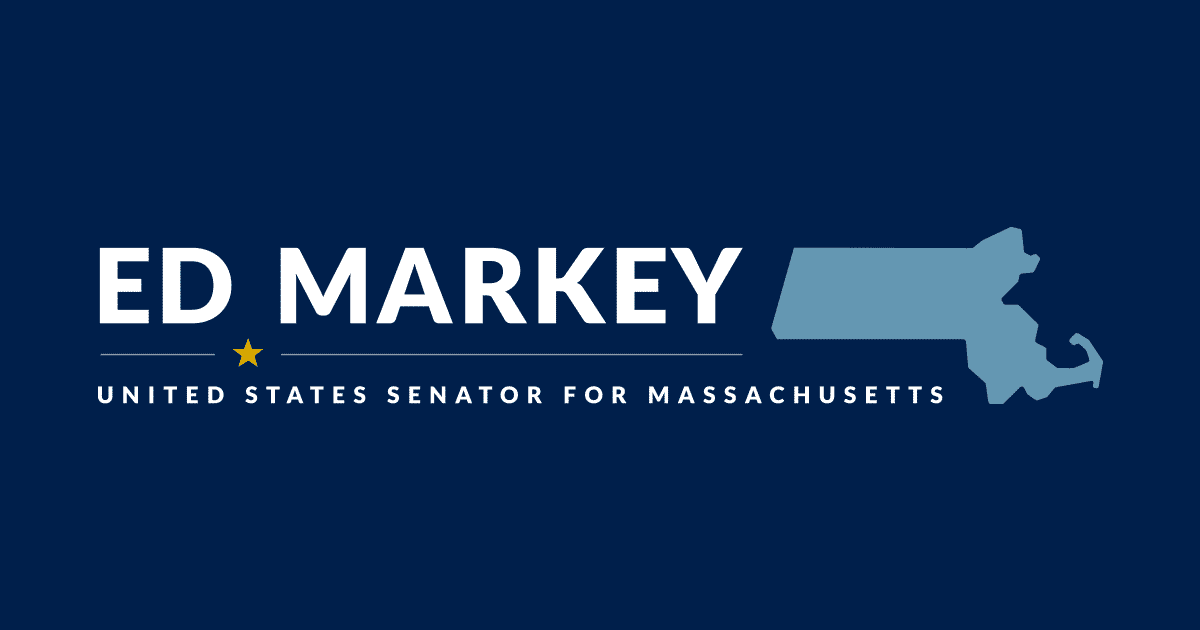 Comes as Senate holds hearing on threats against children online
Washington (September 30, 2021) – Senator Edward J. Markey (D-Mass.) And Senator Richard Blumenthal (D-Conn.), Members of the Commerce, Science and Transportation Committee, as well as Congresswoman Kathy Castor (FL-14) today reintroduced the

Kids' Internet Design and Safety Act (KIDS)

, legislation to end online practices such as manipulative marketing, the amplification of harmful content and harmful design features, which threaten young people online

. The reintroduction of the legislation comes as the Senate Commerce, Science and Transportation Subcommittee on Consumer Protection, Product Safety and Data Security today holds a hearing on the harms of children online, notably

Facebook research on the impact of its applications on young audiences.

"The handful of powerful online platforms where children and teens spend most of their time online is inherently detrimental to them." said Senator Markey, co-author of the Children's Online Privacy Protection Act (COPPA). "Big Tech continues to blatantly prioritize income generation over protecting children and youth, and it must stop. We know these companies won't change their ways unless Congress forces them to. This is why I am proud to reintroduce the Kids' Internet Design and Safety Act. I thank my partners in the Senate and House of Representatives for their continued leadership on this important issue and I will work to push through this legislation. "

"Online platforms such as Facebook, Instagram and TikTok have repeatedly prioritized profits over children's safety" Senator Blumenthal said. "By cracking down on harmful content and manipulative marketing, this legislation will stop the proliferation of bad practices by these tech giants. They pose a serious threat – immediate and long term – to young users. As Chairman of the Senate Subcommittee on Consumer Protection, I am proud to co-sponsor this legislation to protect our children and hold these apps accountable.
"Research has clearly shown that our increasingly online world is dangerous for children, with popular apps leading children to spend unhealthy time on their devices and negatively affecting adolescent mental health. It is high time to act. I am proud to reintroduce the KIDS Act with my colleagues in the House and Senate to implement protective measures to protect our children online and to hold big tech and manipulative marketers accountable for their dangerous actions. Let us cross the finish line to this bill and give our children the 21st century online protections they deserve ",
said Representative Castor.
The legislation is also co-sponsored by Representatives Jennifer Wexton (VA-10), Lori Trahan (MA-03) and Yvette Clarke (NY-09) in the House of Representatives.
A copy of the legislation can be found
HERE
.
The CHILDREN Act creates new protections for online users under the age of 16 by:
Damaging Design Features:
Prohibition of "automatic reading" parameters

this

lead to prolonged and unhealthy viewing sessions on websites and apps for children and young teens.

Prohibit push alerts that encourage children and young teens to pull out their devices and increase screen time.

Ban badges that reward children and young teens for increasing the time they spend on an app or website.

Prohibition of interface features, such as "Like" buttons and number of followers, which quantify popularity levels of children and adolescents
Amplification of harmful content:
Prohibit websites for children and adolescents from amplifying violent, inappropriate and dangerous content.

Require websites to implement mechanisms that allow users to report instances in which websites recommend content harmful to children and young adolescents.
Manipulative Marketing:
Prohibit websites from recommending content that includes host selling or influencer marketing, such as "unboxing videos" to children and young teens.

Prohibit websites from recommending content that contains nicotine, tobacco or alcohol to children and young adolescents.

Prohibit websites from exposing children and young teens to marketing with built-in interactive elements.
Digital media and popular social media platforms are increasingly integrated into the lives of young people. Research shows children under 8 consume digital media for almost two and a half hours
per day, on average; more than two-thirds of children aged 5 to 8 have their own tablet or smartphone, and three in ten parents of children aged 9 to 11 report that their children use TikTok. As children increasingly live their lives online, new reports have highlighted the variety of threats facing young people online, including algorithms that deliver dangerous and inappropriate content to young users, the effects detrimental to the mental health of influencer content and platform designs that keep kids on social media platforms for long periods of time.
In April, Senators Markey and Blumenthal and Representatives Castor and Trahan wrote to Facebook CEO Mark Zuckerberg regarding Facebook's announcement that the company is "exploring" plans to develop a version of Instagram for. In May, after the company failed to make meaningful commitments to protect children online, lawmakers released a statement calling on Facebook to abandon its plans for a children's platform. Earlier this month, following reports that Facebook conducted and reviewed research showing a link between Instagram and mental health issues in young users, Senator Markey and Reps Castor and Trahan wrote to the CEO of Facebook Mark Zuckerberg, demanding answers and renewing their call for Facebook to give up. his plans to develop an Instagram platform for children. Facebook has since announced its intention to "suspend" its development projects for this application.
The endorsers of CHILDREN Act include: Common Sense Media, Center for Digital Democracy, Fairplay, and the American Academy of Pediatrics.
"Common Sense is deeply grateful to Senator Markey and Representative Castor for their continued commitment to putting the digital well-being of children first. Online platforms should support children and families, not exploit them for profit ", said James P. Steyer, CEO and Founder of Common Sense. "The Children's Act would help protect young people from addictive and manipulative design, platform features designed to make children feel bad about themselves, inappropriate business exhortations, and other unhealthy online content that is increasingly imposed on children, such as violence and self-harm. . "
"This historic legislation is an important step towards creating the online environment children deserve", said Josh Golin, Executive Director, Fairplay. "All too often, platforms are designed to monetize at the expense of the well-being of young people. The KIDS Act will provide essential safeguards so that children using online and mobile platforms to learn and connect are not exposed to harm. unfair influencer marketing or a manipulative design designed to extract money from their families and keep them online far longer than is good for them. We commend Senator Markey and Representative Castor for their continued commitment to protect young people against the Internet's harmful business model. "
"This revolutionary bill will provide young people with the guarantees of the 21st century which they urgently need today", said Katharina Kopp, Ph.D., deputy director, Center for Digital Democracy. "Children and adolescents are subject to an unprecedented array of harmful digital marketing practices that compromise their health, privacy, security and development. Uncontrollable and sophisticated data-driven interactive business applications are designed to manipulate their emotions and behaviors. Youth of color and low-income communities are particularly vulnerable to this onslaught of exploitative practices. The "Kids Act" will ensure that young people grow up in a world where they are no longer held captive by these irresponsible outside forces. "
"Children's needs are too often an afterthought in technological development", said Jenny Radesky, MD, FAAP, president-elect of the American Academy of Pediatrics Council on Communications and Media. "Apps, video-sharing sites, and platforms popular with kids are full of manipulative, commercialized and engagement-extending designs. The KIDS Act would help make digital design more ethical – more focused on children's unique ways of interacting with the digital world – and limit the ways in which these tech platforms are able to keep children on their platforms. forms longer than it is healthy. The Children's Act would also finally introduce algorithmic accountability – ensuring that the referral flows that shape much of children's media use do not increase harmful content. The American Academy of Pediatrics thanks Senator Markey for his leadership in introducing this important bill. "
###