Data from complaints site illustrates pitfalls and tricks deployed for online shopping festivals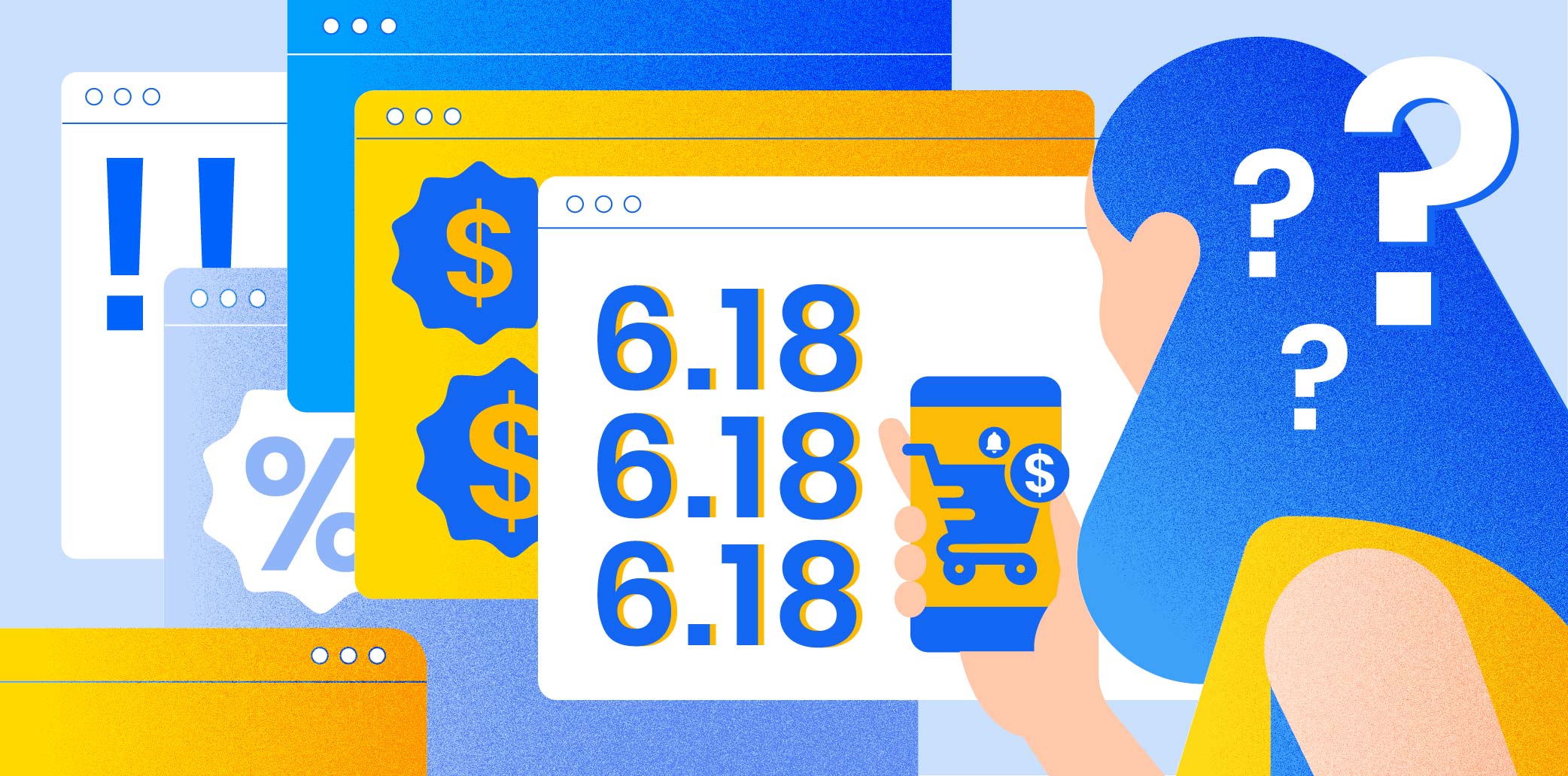 Online shopping festivals like the Mid-Year Sale in June and the Mid-November Singles Day have been held for Chinese consumers for more than a decade. It's like Black Friday, Cyber ​​Monday, or Raya and Ramadan shopping, where shoppers flock to the offers and discounts.
Still, there are hiccups. The shopping experience is not always satisfactory and consumers increasingly find themselves confronted with deceptive and confusing terms and conditions.
The mid-year online sales gala in China kicked off on May 24 for JD.com and Taobao, the country's two most popular e-commerce sites. KrASIA combed through 988 grievances filed with the third-party consumer complaints site Black cat between May 30 and June 1 to find out the real sentiment behind the glossy sales promotions and record transaction numbers.
E-commerce receives the most complaints
Blackcat registers the objections of consumers of all types. E-commerce platforms are frequently the target of anger: 55% of cases reviewed by KrASIA which relate to the internet economy refer to China's online marketplaces as offenders, Pinduoduo, Taobao from Alibaba and JD.com receiving the highest number of complaints on the site.
Too complicated terms of sale
Complaints related to the price of products are the most common. Buyers struggled to navigate the mercurial and Byzantine discount rules of the platforms, or felt cheated by marketing tactics that made sales more generous than they actually were.
Dark patterns are common: Online marketplaces fill their sites with banners displaying 618 specific discount packages, which include red packet cash discounts, general discounts, coupons, shipping subsidies, and price reductions for the members.
However, claiming these benefits can be an uphill battle. The rules are sometimes opaque and include many preconditions and restrictions, too many for anyone to reasonably expect to go through line by line. Customers must calculate the numbers themselves to determine exactly how much they are about to pay for the items in their checkout cart.
Here is an example of how people felt cheated. Some merchants said they would offer discounts to anyone who shell out for VIP memberships, but after customers paid for this benefit, the products were not available to them:
Tmall's Apple flagship store launched a "618" event allowing "88VIP"To receive 400 RMB (63 USD) discount for iPhone 12 and other products from June 1. Subsequently, many consumers spent 88 RMB (14 USD) for the "88VIP" label. However, on the morning of June 1, the iPhone12 stock sold out within seconds. At 6:00 p.m. the next day I saw that it was back in stock, so I tried to buy one, but Tmall kept showing me that the purchase had failed. In the meantime, colleagues who did not have "88VIIP" status could place orders normally.
On JD.com, China's third largest online shopping site, VIP members have been excluded from many "618" sales campaigns:
Since the "618" sale began, I have not been able to receive coupons or purchase many brands. the JD customer service did nothing to solve this problem, so I cannot take advantage of the discounts offered by the platform. I want a refund of the 148 RMB (23 USD) I spent on membership and reclaim the right to receive coupons.
Another common tactic deployed by sellers is a "price guarantee," which in theory protects customers from having to pay higher prices if the price of an item increases after a sale has ended. Typically, traders say this warranty is valid for at least seven days, depending on the time frame specified for each store. But consumers often found themselves paying more than they should. In addition, some consumers were only informed of the coverage conditions after filing a complaint with customer service:
I bought medicine on June 1st, the price was 1,377 RMB (215 USD)! On June 5th, I found out that the price of the same product was only 1342 RMB (210 USD)! I contacted customer service for a refund of the price difference, but they rejected me! It was only then that I was informed that the so-called "618 price guarantee"Meant that the price was not guaranteed until after June 21!
This has been a persistent problem. The China Consumers Association (CCA) wrote on the matter in a report which was published in 2017. Complaints about faulty "price guarantees" accounted for 13% of Blackcat e-commerce cases that KrASIA examined.
False price cuts
Some merchants raise the prices of their products ahead of big selling festivals and then revert them back to their original levels to make it seem like big discounts at site-wide mega-sales. Chinese media Time News followed on air conditioner price changes from four different big brands in 2020. All their prices went up ahead of the "618" festival last year.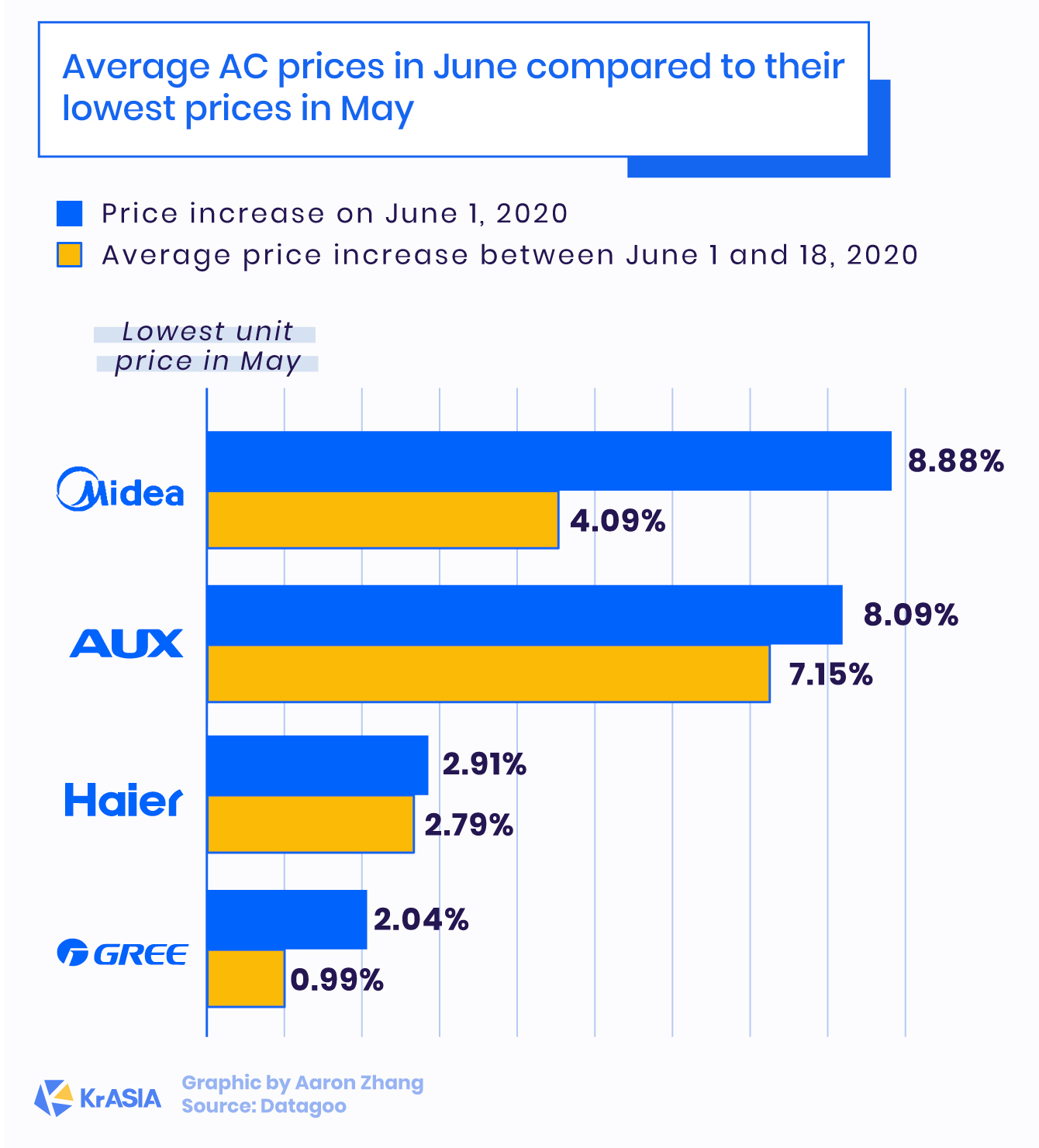 In its 2017 report, the CCA found that 78.1% of items sold in so-called annual sales can be purchased at the same or lower prices before or after the festival.
Endless textual harassment
Some merchants take spam to a whole new level. Before big sales festivals, sellers can use phone numbers they've collected for previous orders and start text bombing. "Even if consumers don't want to spend any money, they would still experience this type of harassment by text message every month," the CCA said in its 2020 report regarding the "618" shopping festival.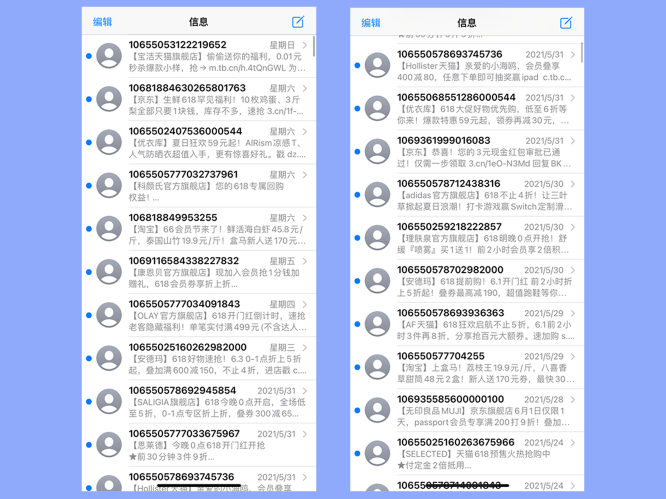 Ecommerce Companies Are Doing More Business Than Ever
Chinese consumers have been shopping online for years, and many are familiar with the tactics mentioned above. Even though customers are sometimes deceived or harassed, e-commerce businesses are growing steadily.
Last year, Alibaba and JD.com generated a total gross merchandise volume of $ 137 billion through their "618" buying campaigns. For Singles Day in November, the two companies raised $ 115.1 billion.
On the opening day of this year's "618" online shopping festival, Pinduoduo's stock price climbed 11.58%, while those of Alibaba and JD.com rose respectively. 2.58% and 5.94%. China's two biggest shopping festivals, Singles Day in November and 618, became the main drivers of GMV and revenue growth for these companies in the second and fourth quarters.
Take JD.com as an example. In the first quarter of 2020, the Beijing-based company's revenue was $ 22.8 billion. Over the next three months, when he hosted his 618 sales event, revenue reached $ 31.4 billion.
As for Alibaba, the quarter in which Singles Day is held each year consistently generates the highest basic trading income for the year.