Consumers feel a personal connection to in-store purchases compared to online purchases: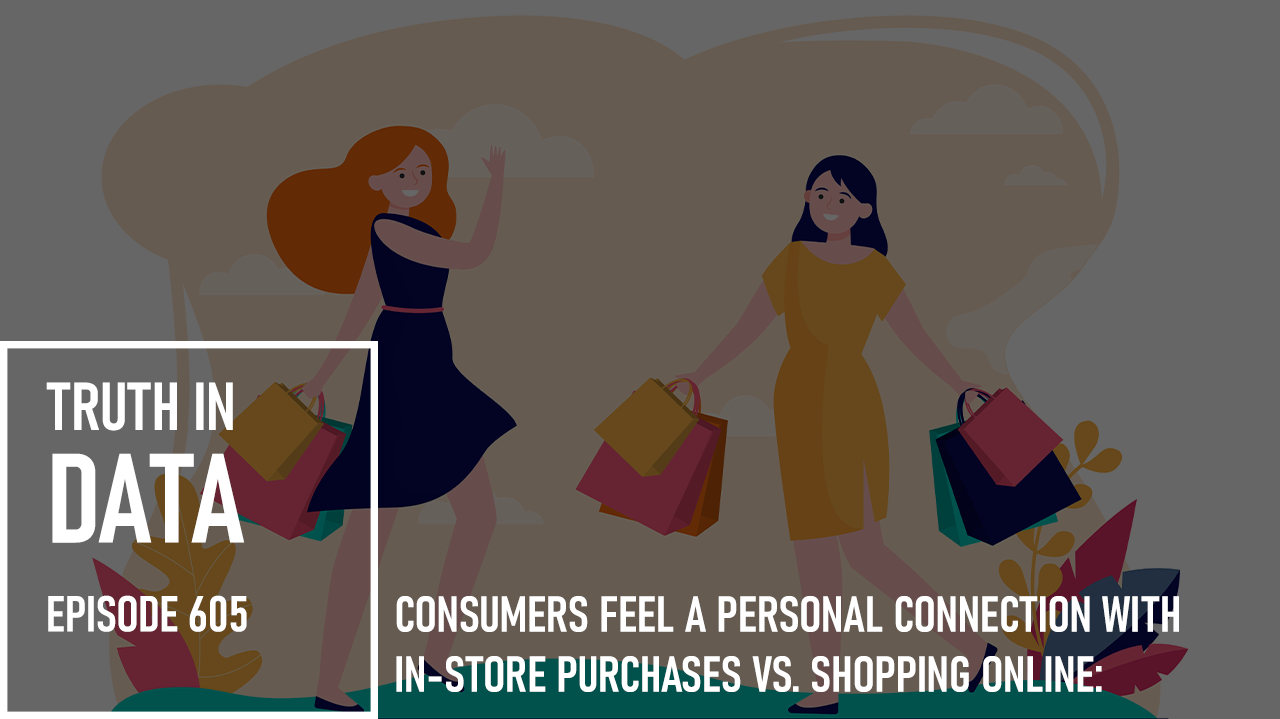 Don't miss another episode of Truth In Data! Click on the red bell at the bottom left of your screen to receive notifications as soon as the episode is published.
Data for today's episode is provided by the Mercator Advisory Group report: 2021 Buyer PaymentsInsights: purchasing focused on speed and convenience
Cell Phones Help Consumers Become More Informed Shoppers:
22% of consumers agree that returns for items purchased in a store are easier than for purchases online.
21% of consumers agree that it is important to be able to physically interact with products before deciding to buy them.
20% of consumers agree that they feel safe most of the time when shopping in stores during COVID-19.
18% of consumers agree that they end up buying more things than they need when shopping in-store.
17% of consumers agree that shopping in-store is more enjoyable than shopping online.
17% of consumers agree that in-store purchases are more likely than online to allow them to choose the payment method that works best for them.
About the report
The most recent Mercator Advisory Group consumer survey report, 2021 Buyer PaymentsInsights: purchasing focused on speed and convenience, in its annual Buyer PaymentsInsights series, examines the current buying habits of U.S. consumers for goods and services in-store and online.
The report, which is based on an online consumer survey of 3,003 American adults between May 21 and June 22, 2021, covers the buyer's experience and includes questions that explore buying attitudes. consumers, location preferences, loyalty program membership, cell phone use while shopping, common ways consumers make non-food purchases, before, during and expected after the pandemic, and many other shopping related topics. It is important to note that this investigation was conducted a year after COVID-19, as the US economy begins to feel a silver lining with the approval of vaccination and the vaccination of the population underway.
Various aspects of how U.S. consumers interact with the payments ecosystem are brought together to highlight key trends in consumer behavior, preferences and motivations, influenced by consumers' perceptions and experiences of payment issues. coupled with the speed and convenience of shopping in a fast-paced payment. environment.
Readers will be presented with a detailed analysis of the impact of demographics on consumer behaviors and inclinations, general consumer trends, as well as actionable insights for industry players to consider.