Businessman, 2 others in net for kidnapping and extortion in Bangalore | Bangalore News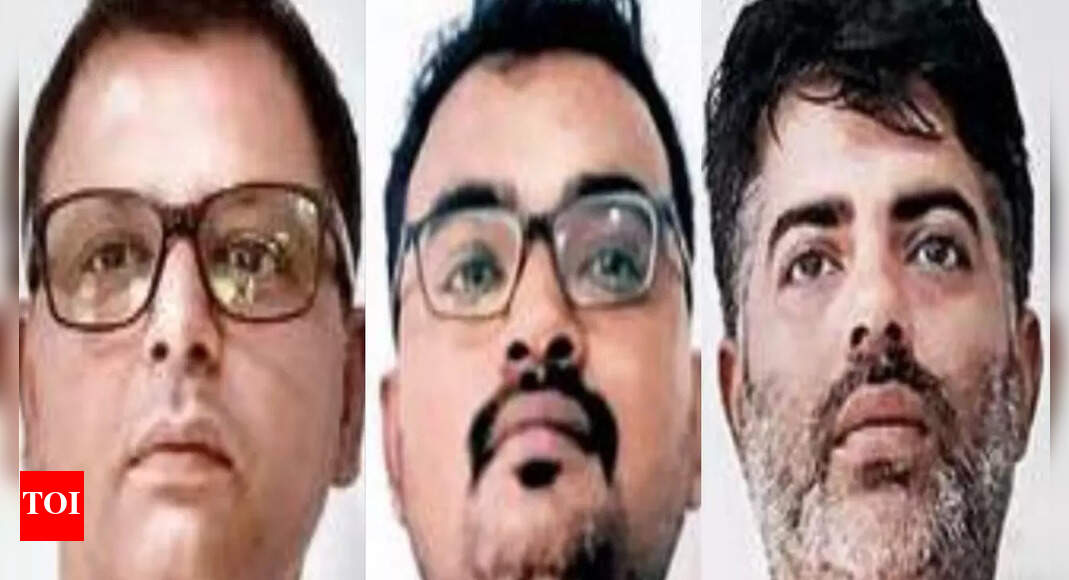 BENGALURU: Three men, including a businessman, have been arrested for allegedly kidnapping a 42-year-old website developer following a financial dispute and extorting more than Rs 6 lakh from him. The accused are Chaitanya Sharma , who runs a lamp craft shop in Horamavu, and his associates Vaibhav and Amit aka Andy.
The victim is Ajay Pandey, a resident of Judicial Layout. He alleged the suspects abducted him from the RMZ Galleria mall on April 23 by threatening him at gunpoint. They reportedly held him captive in a warehouse near Horamavu and threatened him by shooting in the air. He contacted the police on April 25. Sharma had entrusted Pandey with a
website development
project for her company. Pandey developed it but discovered that Sharma was not active in his update. So he deleted all content from the site and shut it down, intending to sell it to someone else.
Sharma objected and asked Pandey to meet him at the mall. The gang asked Pandey to return the
money
given for the development of the site. They allegedly transferred Rs 6.3 lakh by force using Pandey's
credit cards
. Police said Pandey alleged the gang shot three times in the air to threaten him in Sharma's shop. But a preliminary investigation found that did not happen.