Amore Pacific partners with Lotte Shopping to expand online and offline sales channels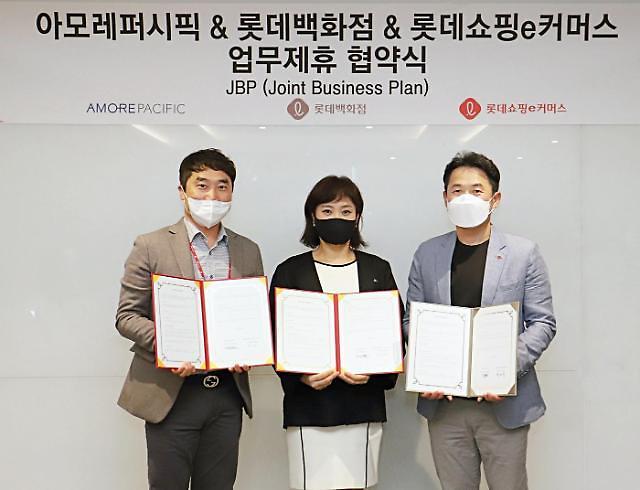 SEOUL – Amore Pacific, a leading cosmetics manufacturer in South Korea, has partnered with the retail services wing of South Korean Group Lotte to expand online and offline sales channels. They would run massive promotions and release exclusive products.
Lotte Shopping said in a statement on May 28 that its e-commerce and department store divisions have partnered with Amore. The three parties would share sales data to develop new marketing strategies and increase profits, with Amore running annual promotions in Lotte's online mall and department stores.
"Through this partnership agreement, Lotte Shopping and Amore Pacific will cooperate from different angles to strengthen the cooperation," said Lim Hyun-dong, head of Lotte Shopping's e-commerce products division.
Amore, which was primarily recognized for its door-to-door sales in the 1980s, focused on expanding online sales channels targeting young female consumers. In 2020, the cosmetics giant partnered with popular 11STREET online mall and Naver, the nation's leading web services portal operator.
© Aju Business Daily & www.ajunews.com Copyright: Any material on this site may not be reproduced, distributed, transmitted, displayed, published or broadcast without permission of Aju News Corporation.