Agricultural insurance creates financing opportunities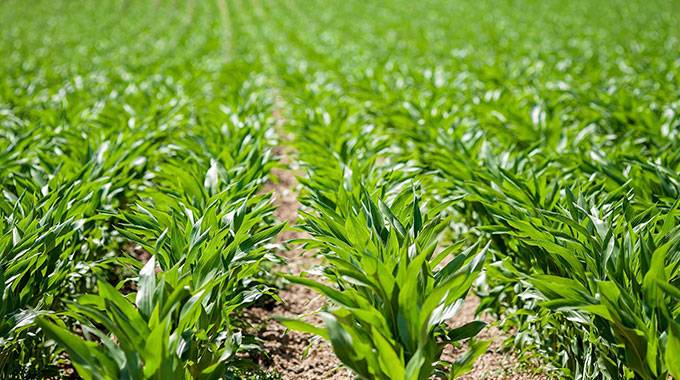 Online news editor
Tawanda Musarurwa
The LATEST data from Zimbabwe's National Statistics Agency shows the agricultural sector's contribution to gross domestic product (GDP) fell to 7.61 percent last year, from 10.14 percent in 2019.
The drop is alarming given that the sector's contribution to GDP has reached up to 18%.
But what is perhaps even more alarming is that the agricultural sector has lagged behind in wholesale and retail trade (at 19.24 percent), manufacturing (18.43 percent), l mining (10.5 percent) and financial and insurance services (7.81 percent).
While the data points to an increasingly diverse economy, which is a good thing, under ideal circumstances agriculture should remain the backbone of economic growth.
Why? Because no matter how GDP a country grows, if it can't feed its own people, then it has to import food. Today, no matter how prosperous a country is, importing food for the entire population is an unsustainable business model.
Several other factors underscore the importance of the agricultural sector, including the fact that it is a key source of raw materials for the manufacturing sector, which then feeds into other sectors such as retail, etc.
It is therefore a complete cycle.
One of the main factors undermining the local agricultural sector is the lack of funding.
In the early 2000s, there was a significant transformation in the agricultural sector as the land reform program opened up opportunities for new smallholders.
The land reform program, which was implemented by the Land Acquisition Act of 2002, resulted in the redistribution of some white-owned farms and commercial estates, as well as state land to over 150,000 farmers under the A1 and A2 farm models.
However, new farmers have found it difficult to access finance from banks because banks are inherently risk averse.
AFC Holdings Managing Director Francis Macheka said financial institutions are not motivated to finance small farmers for a number of reasons.
"One of them, of course, is the risk involved. When you look at the small farmers, there are many, but they put small hectares between 0.5 hectares in communal areas and around 5-10 hectares for other small commercial farmers. Individually, these sizes are not profitable for financiers.
While large commercial farmers had their risks secured by insurance, new farmers did not have such protection, not least because existing agricultural insurance models were not created for them.
However, the same concerns raised by Mr. Macheka have also been raised by insurers, around the development of insurance products specific to small farmers.
Zimbabwe Insurance Council (ICZ) technical committee chairman Brian Chirema said the change in the makeup of the country's agriculture has brought new challenges.
"Insurance services for small farmers are expensive and complicated to design and deploy in the market compared to insurance services for commercial farmers. First, individual smallholder farmers are too small to be economically viable to pursue them as individuals. To make it viable, an insurer must aggregate them, "he said.
"And while there is some consistency when it comes to smallholder farmers, there are also certain individual needs that you have to meet, and if you don't, you will find that not everyone will take out insurance. So the major problem is aggregation.
A number of initiatives are underway with regard to the development of appropriate insurance products for smallholder farmers, with the Insurance and Pensions Commission (IPEC) leading the development of an index framework based on smallholder farmers. weather conditions, in partnership with the World Bank.
And in recent years, ICZ has also conducted a pilot weather-based index insurance program in Chiweshe, Mashonaland Central. Experts say compensation-based agricultural insurance products (which will be supported by the meteorological index framework being developed) tend to be the most suitable for communal farmers, as these products assess crop losses. harvest and on-site insurance compensation based on actual loss. at the level of policyholders.
From another point of view, these insurance products allow small farmers to access credit.
IPEC Commissioner Dr Grace Muradzikwa said:
"Where there is insurance, financiers feel more secure in investing their money, knowing that the risk associated with a farming business is borne by the insurance.
"In other countries where agricultural insurance is more developed, financiers have invested more because of the comfort provided by risk transfer.
"Insurance helps bridge the gap for small farmers who typically find it difficult to access finance. Here in Zimbabwe we have seen it in the tobacco sector where financiers insist on insurance before providing money for inputs or the inputs themselves, as a result these financiers and traders have invested a lot of money. money when the business is insured.
Locally, the tobacco sector has been an area where banks have financed small farmers due to the contract farming model which incorporates an insurance policy.
However, it is not without problems.
Mr. Chirema said that it is not advisable to wholesale the tobacco model to other agricultural sub-sectors, as far as small farmers are concerned.
"We have had cases of secondary marketing. It is rare to come across a commercial farmer doing parallel marketing, but it is an ongoing problem with small farmers.
"Due to parallel marketing, we end up not collecting premiums because premiums on tobacco are collected at the end of the season, thus compromising the ability and ability of insurers to pay claims", a- he declared.
There have also been concerns about some tobacconists who rightly collect premiums on the basis of an opposition order but then fail to remit the premiums to insurers.
Farmers have also raised concerns about some unethical insurance practices.
"The Zimbabwe Farmers Union (ZFU) has been very skeptical about entering into such partnerships (with insurers) because an earlier deal gave insurance a very bad reputation, so there was this reluctance. . Broken promises are a very big obstacle, "said ZFU Executive Director Paul Zakaria.
The problems with agricultural insurance in the tobacco sector show that it is possible to develop new and better products.
The local insurance industry must offer products that meet the needs of small farmers in terms of quality, price and distribution.
But, the product must also have a commercial sense since insurers are above all companies.
They can learn important lessons from neighboring Zambia.
Mayfair Insurance Company Zambia Limited operates a weather-based index insurance model.
The head of the Zambian insurer for agricultural specialties, Mr. Humphrey Mulele, described how they have successfully implemented it.
"As part of a portfolio diversification strategy, we embarked on climate index insurance in 2014, where we first conducted a pilot project through the Zambia Farmers Union, covering 1 500 small farmers in two districts of the Copperbelt province. Subsequently, we saw an increase both in the number of aggregators (institutions that brought together small farmers) and also in terms of the number of farmers, from 1,500 to around 18,500 during the 2016/17 season. ", did he declare.
"In 2017, we had the opportunity to pilot the program – with the support of our partners in the financial sector – on a government program of input subsidies on 3,000 farmers on a voluntary basis.
"Since it was a bad (farm) year, we made a number of payments, which demonstrated the value of what the farmers received. And, the following year, we had the opportunity to extend this weather index insurance to the entire government input subsidy program, which numbered one million farmers.
"It gave us both scale and geographic diversification, which meant the risk was diversified across the country. "
The Mayfair example highlights the key elements required for a successful insurance product for smallholder farmers, namely: scale, opportunity, trust, funding, partnership (s) and just the courage to try something new!