146 million doses of COVID-19 vaccine will arrive in the Philippines before the end of the year – Dominguez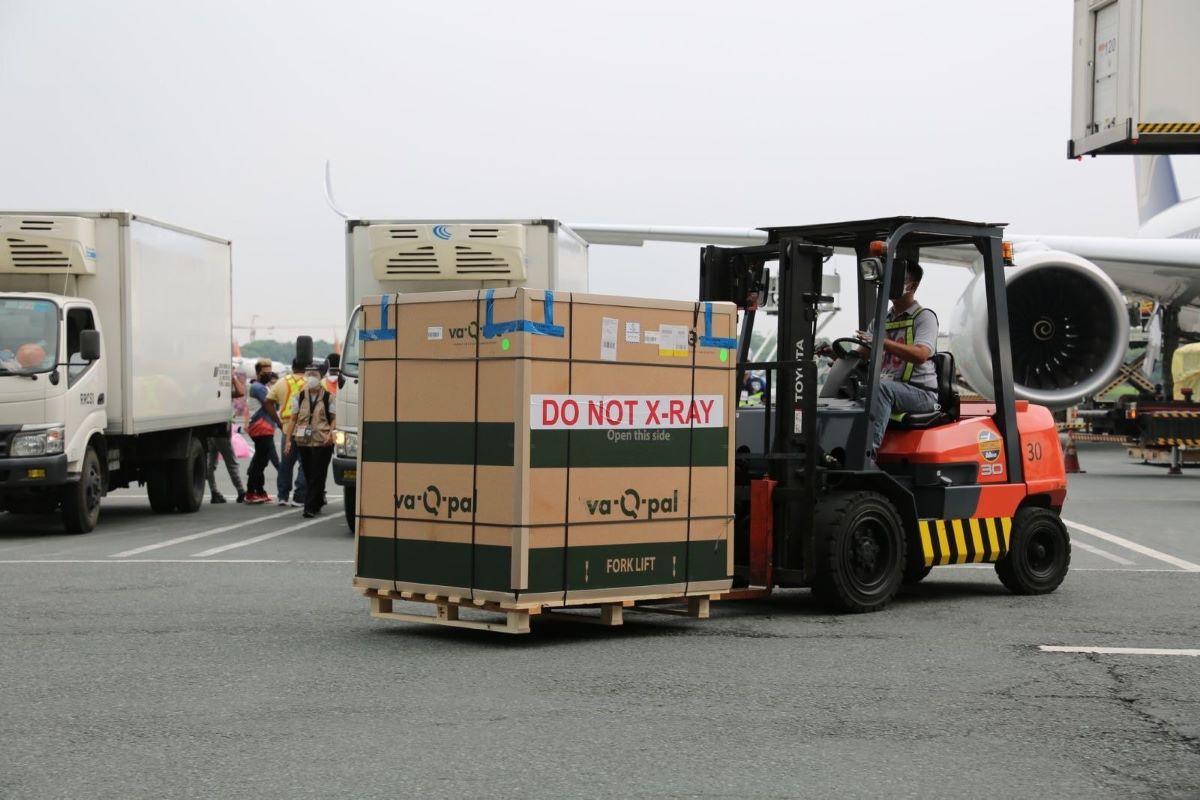 The Philippines will be assured of receiving enough doses of the vaccine to cover its entire adult population, as the country has so far achieved a total of 194.89 million doses of COVID-19 vaccine, the Secretary of State said. Finances Carlos Dominguez III.
In his remarks during a televised meeting of President Rodrigo Duterte with some Cabinet officials last Thursday evening, Dominguez said the total number of vaccines secured for the country was sufficient to inoculate an estimated 100.5 million Filipinos or more than 100 % of the country's adult population.
Of those, the finance chief said 48.89 million doses were delivered to the country from March 1 to August 25.
An additional 42.11 million doses are expected to arrive between August 26 and September 30, and in the last quarter of this year the government expects to receive an additional 103.59 million doses.
A total of 145.7 million doses of the COVID-19 vaccine are expected to arrive in the country by the end of the year.
"So, in fact, we are expecting about 50 million doses per month, from September to December. If that happens, maybe in January we could have vaccinated everyone," Dominguez said.
In particular, the national government expects its stocks of COVID-19 vaccines to total 170 million doses, along with an additional 24.90 million doses funded by local government units (LGUs) and the private sector.
As of August 26, Dominguez said the national government had secured funding for a total of 105.65 million doses which were funded by loans amounting to $ 1.126 billion from multilateral development institutions such as the Asian Development Bank, the World Bank and the Asian Infrastructure Investment Bank.
"Wala ho tayong problema sa pera, can fund na lahat yan at (We won't have money problems, everything is funded and) we don't have to worry about the money here. We already have all the money ready to be paid for these doses, "said the Chief Financial Officer.
Dominguez said a total of 48.84 million doses came from donations from bilateral partners in the Philippines and the COVID-19 Vaccines Global Access or COVAX Facility.
The allocation of 8.42 billion pesos or approximately $ 176.5 million for COVID-19 vaccines under the 2021 General Appropriations Act has enabled the government to procure 15.5 million doses, a he declared.
With purchases from LGUs and the private sector complementing the national government's efforts to source COVID-19 vaccines, the Philippines is assured of 194.89 million doses of vaccine sufficient to inoculate 100.5 million Filipinos, said Dominguez. -MDM, GMA News